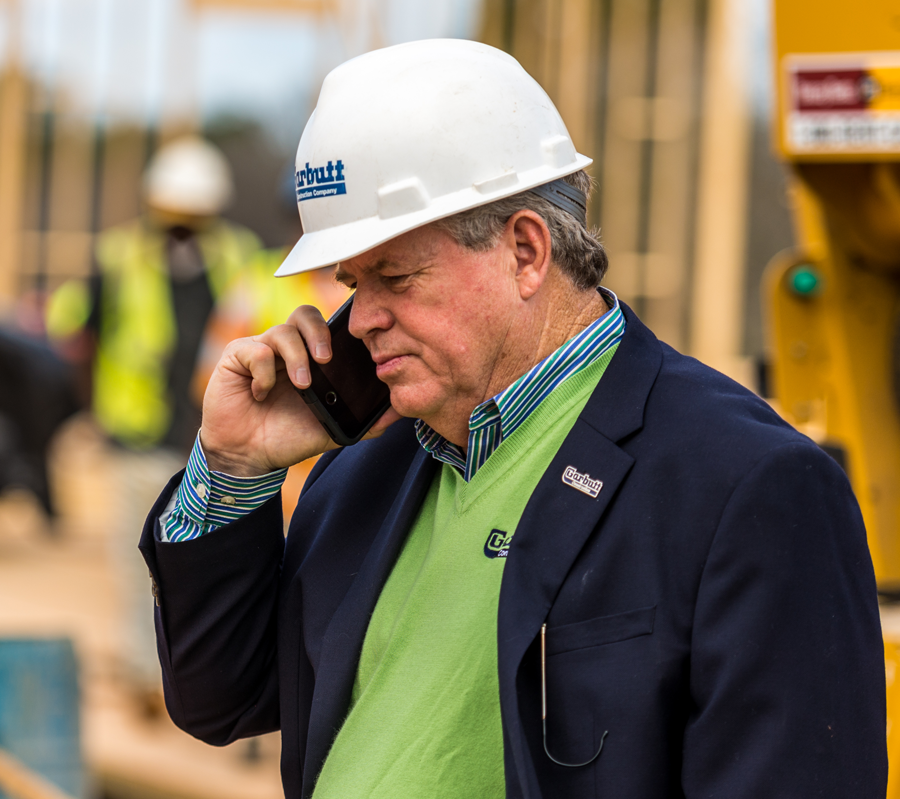 Charlie Garbutt is a visionary in the construction industry with over forty years' experience building, renovating, and preserving structures. Charlie graduated in 1972 from Auburn University with a bachelor's degree in building science. He founded his company, Garbutt Construction, in 1976 and has led it continuously ever since.
Do what you say,
  when you say
General contractors come and go all the time, and Charlie is proud to lead a business with such staying power. Garbutt's success was built on a foundation of core values that put integrity, respect, and collaboration first, values that come directly from Mr. Garbutt himself. Known for his attention to detail, Charlie is a profound process manager and works to lead the industry in new methods for project efficiency.
Charlie Garbutt is a believer in Lean Construction, a system for organizing and managing projects that helps to minimize loss of resources. An industry leader in the company-wide implementation of Lean techniques, all of Garbutt's teams work collaboratively to identify and solve problems, saving time, human resources, and money in the process. These techniques allow Garbutt to stick to tight deadlines and get each job done efficiently while retaining impeccable quality. Charlie personally teaches Lean techniques to his employees, as well as others in the construction industry.

Built on Integrity, Respect, and Collaboration
Garbutt Construction is a full-service commercial builder providing the Southeast with a wide variety of construction services. Each project the company undertakes is approached with unrivaled service, craftsmanship, and dependability.
Over the last four decades, Garbutt Construction has acquired a large portfolio with a wide variety of projects including preservation efforts, renovations and additions, and new construction. They have successfully completed the conservation and restoration of many historic buildings in Georgia, helping to preserve the state's rich heritage. The company is also experienced in working with academic, religious, and governmental institutions.
Charlie founded Garbutt Construction in 1976 knowing that the people you choose make or break a business. The Garbutt company family was and still is a collaborative group of experts that settle for nothing but the highest quality work for their clients. Every project is approached with passion, knowledge, and innovation to get the job done right, the first time, on time.
We'd love to work with you on your next project. Give us a call or send us a message today!